Coherent Media Group is dedicated to the acquisition and active management of global, subsidiary businesses within the Media & Entertainment industry.

Our Group is composed of international professionals overseeing multi-national assets.

Our corporate and capital strategies closely match the successful models of leading private equity groups with business divisions comprised of:
Entertainment
Focused on the acquisition and management of IP rights to entertainment content.
Publishing
Focused on the management of digital native market intelligence and digital assets for Media & Entertainment professionals.
Capital Management
Focused on the management of several private equity investment funds with strategies targeting the Media & Entertainment industry.
---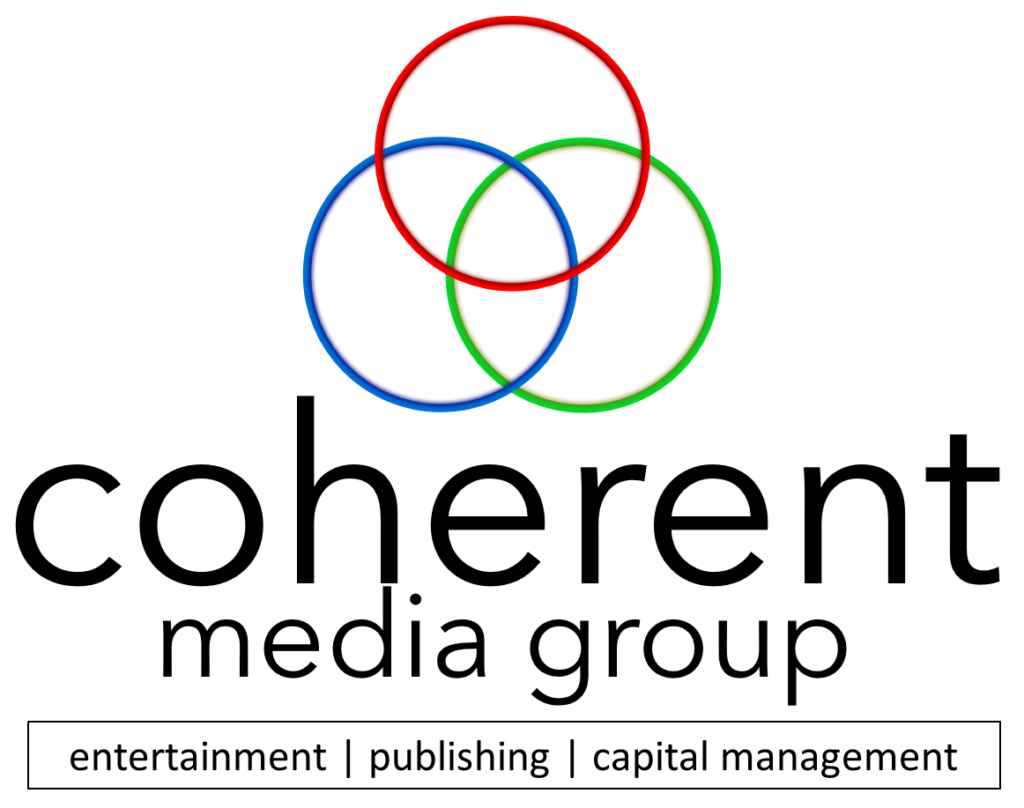 ---
Coherent Stories
Everything Starts with a Story
Coherent Stories is our catalogue of scripted entertainment content.
Comedy and Tragedy. Drama and Action. We work with talented writers to craft ageless stories that resonate across culture and generation.

---
Coherent Capital Strategies
Some Say That Hope is Not a Strategy.
It is, actually; just not a very good one.
Thankfully, we have a captive strategy group.
The Coherent Capital Strategies team applies the principles of private equity strategy to the product of content creation. We focus our efforts on corporate, commercial and capital strategy so that producers and directors can focus on creative strategy, bridging the gap between creativity and capital.
Our global network of experienced legal and financial professionals stand behind the scenes, creating value from values. From corporate structuring to capital structuring, the Coherent Capital Strategies team articulates the commercial arguments in favour of each project and presents them to the most receptive capital partners.
With Coherent Capital Strategies, we can chart the course from creativity to equity, finance, distribution and beyond.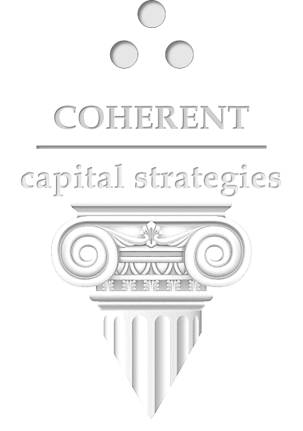 ---
Our Team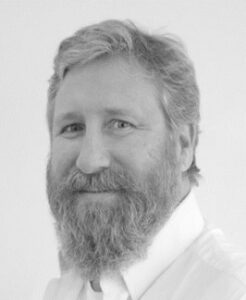 Dr. Thomas Kingston
Director, Strategies
Dr. Kingston is an American lawyer and Private Equity professional with over 30 years of international experience in investment management and strategy consulting. He has managed investment and post-acquisition strategies across multiple sectors, including the Media and Entertainment Industry, for some of the world's largest private and State-owned investment groups.
---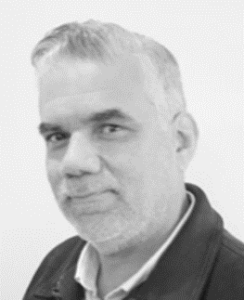 Mr. Costas Falekkos
Director
Mr. Falekkos is an international media and marketing professional with over 30 years of management experience. He has owned and operated leading commercial broadcast radio stations servicing the Greek-, English- and Russian-language advertising markets. His network of contacts extend across radio, television and print media, advertising and into government and regulatory circles with direct policy impact on the development of the Media and Entertainment Industry in Mediterranean Europe and the Middle East.
---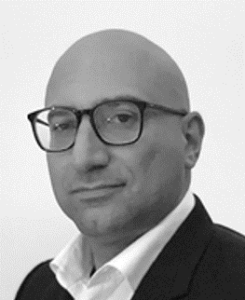 Mr. Andrew Ornitharis
Mr. Ornitharis has nearly 20 years' international experience as a lawyer, film producer and film financier. He has financed and produced a slate of award-winning films, commercials and music promotions, including The Riot Act, which was long-listed for a BAFTA in 2019; and FlySpy, one of the world's first virtual reality films (also shot in 2D) directed by BAFTA-winning director Dan Smith featuring nanorobots designed by Jake Lunt who created the BB8 ball droid first featured in the new Star Wars trilogy. FlySpy picked up 8 awards on the festival circuit.